Will Lewis Hamilton Move to Ferrari?
Author:
anwr
Date:
July 27, 2019 07:44
Comments:
0
Viewed:
2060
  Formula 1 superstar Lewis Hamilton is rumoured to be moving to Ferrari.
A Reuter's report on the story
details how Hamilton and Mercedes team boss Toto Wolff have had discussions about it. The five-time F1 champ is currently under contract with Mercedes until the end of 2020, but Wolff has acknowledged that Hamilton might join Ferrari starting 2021.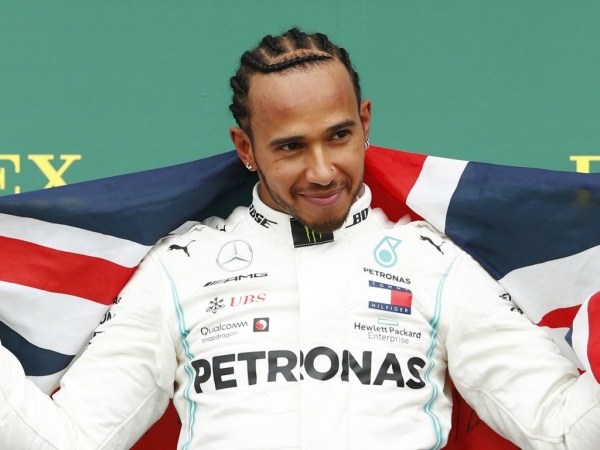 Wolff points to Ferrari's standing as F1's most famous brand as possibly appealing to Hamilton. "You have to simply acknowledge that probably it's in every driver's head to drive at Ferrari one day. It's the most iconic, historic Formula One brand out there and I totally respect if a driver has the desire to drive at Ferrari," Wolff explained to reporters at the Spanish Grand Prix.
"Even within the team we have discussed it and with Lewis we have discussed it and we have agreed on the topic," Wolff added. "We had the discussion when we negotiated the last contract and I think that you just have to be open-minded and understand that drivers will explore opportunities that exist and benchmark themselves."
Wolff also clarified that Hamilton has not actually made up his mind.

This is mainly because there are very compelling reasons for Hamilton not to leave Mercedes. One of the biggest reasons for Hamilton not moving is to continue his winning streak and beat Michael Schumacher's record of seven F1 championships. Hamilton has won five F1 titles, and is three away from breaking the German legend's record.
In a feature by Ladbrokes on Lewis Hamilton's career
, it documents how he won his first world title in 2008 driving for McLaren. He then added four more world championships in 2014, 2015, 2017, and 2018 driving for his current team, Mercedes, where he also built a reputation as arguably the sport's biggest star. He is currently poised to win a sixth title after recently
winning the French Grand Prix
and the British Grand Prix. At the moment Hamilton is top of the standings and pulling away from his teammate Bottas in second place.
That is why former teammate Jenson Button doesn't think Hamilton leaving Mercedes for Ferrari is a good idea.
Speaking to The Telegraph about Hamilton's rumoured move to Ferrari
, Button insinuates that going to Ferrari is akin to career suicide. "Lewis could end up with 10 world championships if he stays at Mercedes," Button explains, "but if he goes to Ferrari it might be just that — the end of his career." Button acknowledges that "every driver wants to race for Ferrari," but is adamant that "no driver in his right would move from a winning team to one that is not competitive."
But after a dominant run with Mercedes, Hamilton might actually be looking for bigger challenges now. At the moment, there seems to be no bigger challenge than bringing Ferrari back to the top of the sport. An accomplishment that would truly mark Hamilton as arguably the best F1 racer in the sport's history.
So don't be surprised if Hamilton is indeed driving for Ferrari in 2021.
Comments